European Oak
Oak's place as the queen of hard-woods is richly deserved. Versatile and classy, it's hard to beat.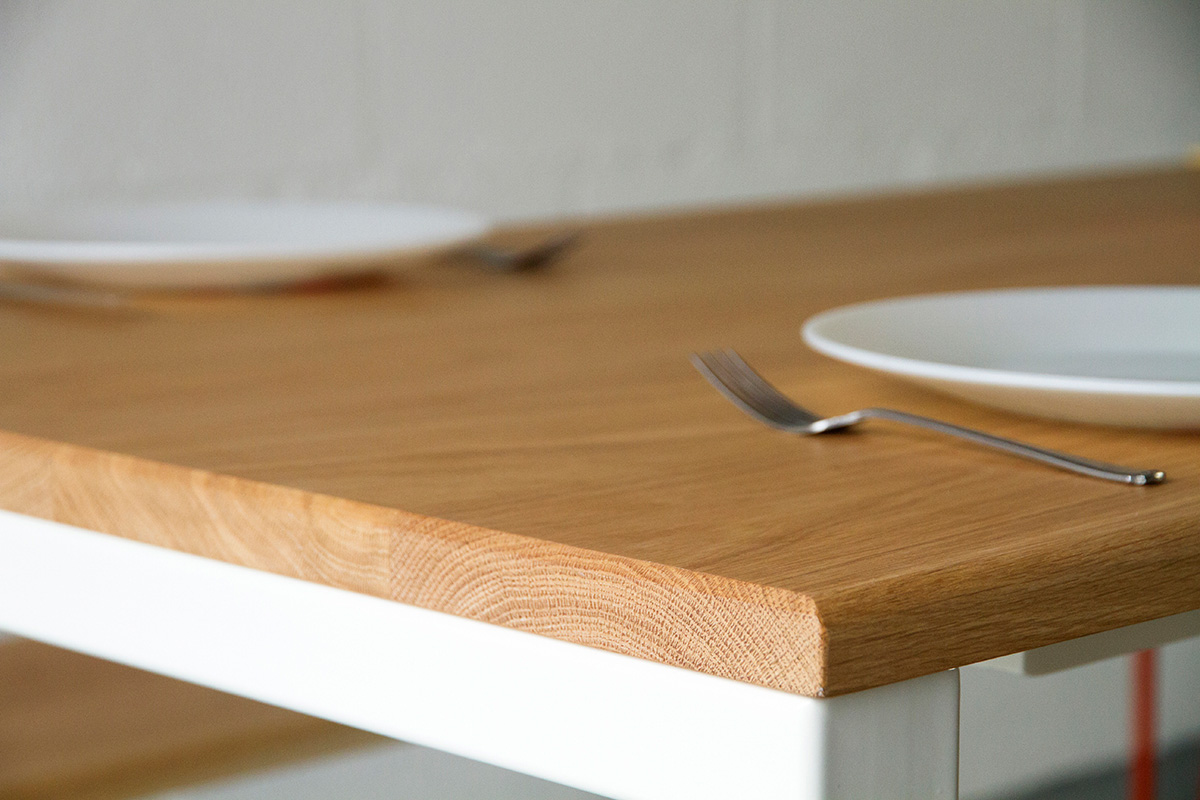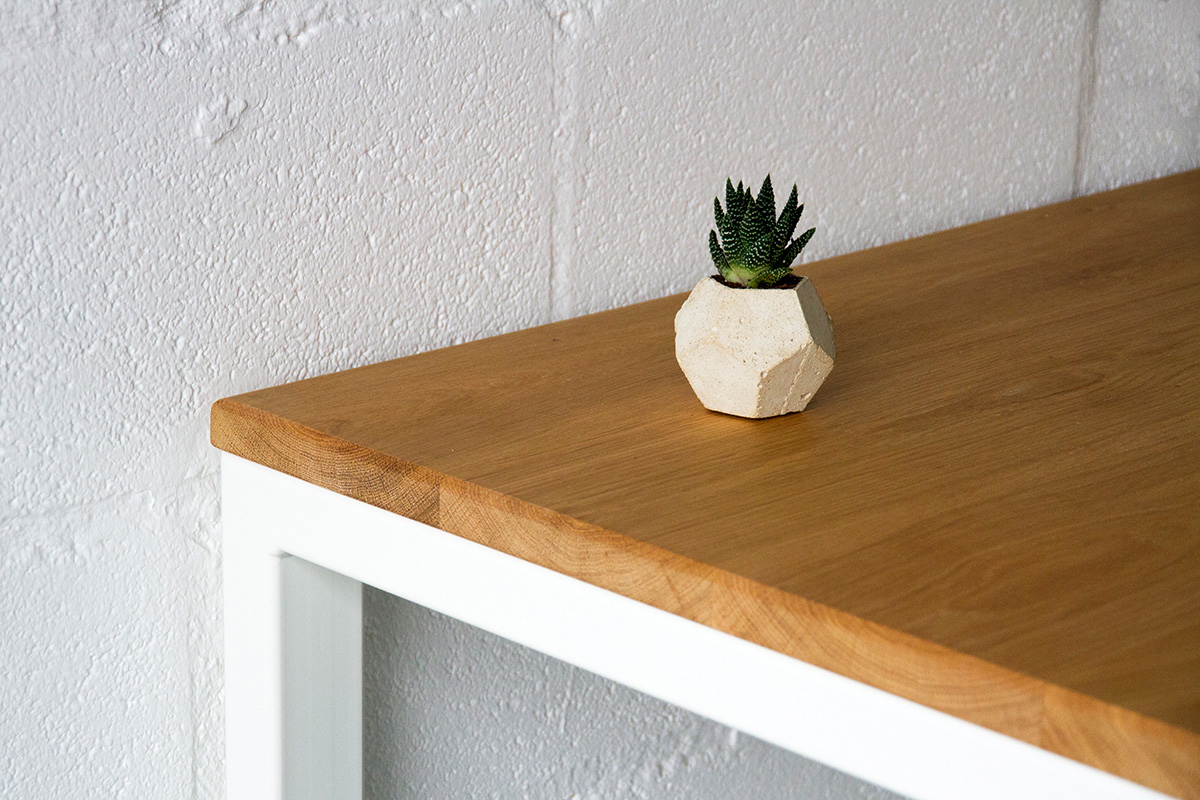 Characteristics & Finishing
Oak is what we all picture when somebody says 'Wood'. The heartwood (from the centre of the tree) is yellowish to toffee brown in colour and invariably straight grained. Sapwood (from just beneath the bark) is a slightly paler whitish-brown. Sapwood is minimal with the occasional small streak on some boards.
Small to medium sized round knots are fairly common providing natural features and unique character to each piece. Deep fissures and holes in the knots will be discreetly filled on the table tops and left as natural as possible on the stools and benches.
Oak receives two coats of a blend of oils and waxes that will provide a will durable, natural looking finish for many years to come while retaining the original colour of the wood.